Sukopljena strana u zoni odgovornosti 329.okbr JA
u čijem sastavu kao ojačanje upotrebljen odred u sastavu 2.partbrTO bila je 121. brigada ZNG, Nova Gradiška
121. brigada ZNG
Novogradiška brigada službeno je ustrojena 1. listopada 1991. godine, a njezina 1. bojna svoj ratni put je počela kao dobrovoljačka postrojba Zbora narodne garde 28. lipnja pod zapovjedništvom Željka Žgele koja je prije toga bila 3. bojna 108. brodske brigade. Od zarobljenog oružja u Novoj Gradiški osniva se još jedna bojna koja će postati 2. bojna 121. brigade.
Nakon ustrojavanja 3. listopada, 121. brigada zajedno sa 108. brigadom kreće u svoju prvu akciju, protunapad duž stare ceste Nova Gradiška-Okučani pri kojem je JNA izgubila pet tenkova i dva oklopna transportera. Tijekom studenog brigada vrši nove protunapade i pomiče crtu obrane u smjeru Mašića i Medara.
Na južnoj crti obrane brigada drži položaje na Goricama s jednom satnijom 3. brigade i 99. brigadom.
Od 10. prosinca brigada učestvuje u zajedničkoj akciji s ciljem uspostave potpunog nadzora nad putem Nova Gradiška – Požega i selima Snjegavić, Golobrdac, Čečavac, Jeminovac, Sinlije, Opršinac, Vučjak Čečavski i Ruševac. Nakon devet dana borbi zauzeto je jako neprijateljsko uporište Mašička Šagovina, a 30. prosinca zauzeto je i selo Širince. Akcija 'Širinci' zaustavljena je tek 3. siječnja 1992. nakon potpisivanja Sarajevskog primirja.
Nakon primirja 121. brigada drži položaje naspram 18. korpusa Srpske vojske Krajine, a taktička skupina odlazi na istočnoslavonsko bojište.
U jesen 1944. godine brigade se preustrojava u 121. domobransku pukovniju. Zajedno sa pukovnijom brigada je imala 156 poginulih i 536 ranjenih.
Izvor: http://www.vojska.net/hrv/oruzane-snage/hrvatska/brigada/121/
OBAVJEŠTAJNI PODACI OG-1 O STANJU 01.04.1992.kod NA DIJELU BOSANSKOG BRODA I DERVENTE[1]
(sa prezentacije povodom Dana opštine Prnjavor)
• Njemačka nastavlja sa isporukom tenkova Hrvatskoj, a uskoro će početi isporuka aviona.
• U selu Svilaj je raspoređen tenkovski bataljon 108. brigade Zbora narodne garde.
• U selu Modran postavili barikade,  zatvaranje magistranog puta Doboj-Derventa.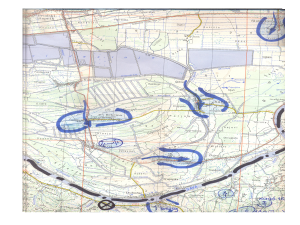 Obavještajni podaci OG-1
• U širem području Bosanskog Broda su sljedeće snage:
– Jedan VBR u zaseoku Raščići, S / Z odz sela Begluci,
– Tenkovski vod i 1 haubica baterije 122mm, u voćnjaku Čelaruše, sjeverno od sela Kostreš
– PAT i oko 50 ustaša Perići u zaseoku, u blizini sela Bijelo Brdo
– Haubica kod bezinske stanice Potočani sjeverno od sela, u blizini sela Koraće
– Oko 400 ustaša u zaseoku Memići i Kuljanovci
– Haubica 155 mm u selu Lipnica, sjeverno od sela Kostreš
– Baterija MB 120 mm, južno od sela Mala oko 1 km
• Selo Jakeš iz Odžaka i sela Pećnik došlo je  oko 300 naoružanih civila, članovi HDZ-a koji su zatvorili pravac Doboj-Odžak.
• Na širem području sela Dubočac na vojnim položajima uočeno je  oko 12 MB 82 mm i 1 PAT 20/3, u selu Novo Selo,
• U toku muslimanskog praznika Bajram priprema napad na selo i okolinu Sijekovac
• Vrši se prikupljaje svježih snaga i 2 MB 82 mm u rejonu Gornja Mala, zapadno od sela Kolibe za oko 2 km,
• South Male Gornja oko 200 m nalazi se minsko polje.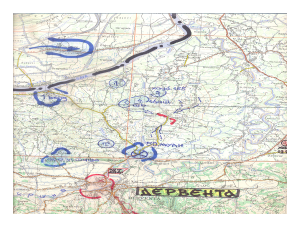 • Na području sela Begluci, sjeverno od Dervente, oko 3 km minirali glavnu cestu na PTM, i obje strane su naoružani civili jačine od oko 50 ljudi, drži pozicije,
• Iz rejona sela Dubočac čamcima prebačene snage jednog  voda,
• U širem području Modran ima oko 400 naoružanih ljudi, sa oznakama HOS, ZNG i bosanski amblema. Pored streljačkog imaju i "osa", "ulje" i MB
• Neprijateljske snage se utvrđuju na pravcu Vranduk-Stanići-Kolosrija,
• Snage HOS distribuira iz G. I D. Vakuf za Bosanski Brod i planiranje napada na cijelu pravcu
ZLOGLASNA HANDŽAR DIVIZIJA
18.marta 1992. godine iz Zagreba autobusom stigli su u tadašnji Bosanski brod, odnosno danas Brod,. Po dolasku su prenoćili u jednoj kasarni, a već sutradan otpočeli su diverzantske i zločin ačke akcije protiv nenaoružanog civilnog srpskog stanovništva.
Prvi zločin na prostoru BiH počinili su upravo pripadnici "Handžar divizije", i to na području današnje opštine Brod. Zločin se dogodio u mjestu Sjekovac, 26.marta 1992. godine.
tog kobnog dana u 16 časova pripadnici muslimansko-hrvatskih oružanih formacija iz takozvanog "Intervetnog voda" i "Handžar divizije" izvršili su zločinački napad na civilno stanovništvo u Sijekovcu.  Na svirep i monstruozan način ubili su deset civila, a preostali dio stanovništva su zarobili i odveli u zatvor…Potom su opljačkali , minirali ili zapalili 50 srpskih kuća…(vidi Kako je počeo rat u BiH, Srpski borac, maj/jun 2002.)
[1] vidi  Formiranje 2. Odreda TO opštine, naredbom komandanta TO 23.3.1992. sa oko 1260 boraca sa zadatkom  odbraniti sjeverne granice opštine.
Razlozi koji su doveli do izilaska snaga TO na Motajicue:
1.Prelazak regularnih snaga Hrvatske vojske na područje Bosanski Brod, Derventa, Odžak, Cera, Jakeša, Pećnik,
2. Raspad jedinice 327 mtbr JNA koji pokriva gore navedeni pravac (odbrana granice duž rijeke Save),
3. Formiranje jedinica  HVO-a i Armije BiH na širem području Posavine,
4. Pokolj familije Zečević u Sijekovcu, i patnje srpskog stanovništva Bosanskog Broda, Dervente i šire područje Posavine
5. Presecanje komunikacijskog pravca Derventa – Doboj,
6. Miniranja mosta u mjestu Palačkovci, opština Prnjavor
SUKOBLJENE SNAGE prema zapovesti za napad OG Istočna Posavina, 06.05.1992.
Bosanskobrodska brigada, Derventska brigada, 3/3 br "A" 108.br, 157. br, Riječki bataljon
Vidi više: general Slobodan Praljak, Pad bosanske Posavine 1992. godine https://www.scribd.com/document/52721132/Slobodan-Praljak-Pad-Bosanske-Posavine